Hello y'all!

Oh, Boy...This designing thing is just as addictive as scrapping! And I mean, ADDICTIVE! I have a pile of laundry to be done to prove it...not to mention dishes...LOL I need more hours in the day!

But I gotta confess that when it comes to designing, not everything smells like roses to me... There's this one little thing called PREVIEWS that can drive me nuts!
I don't know why, but I find it so difficult to put it all together... I wonder if it's only me who has this 'problem'... At least this time I managed to make them NOT look like QP's... LOL

Sooooo... onto the freebie (told ya I'd have something soon ;D)!
I made this one for KimB's Color Challenge at DSO
I just loved the colors she chose... Aren't they lovely?





And here's what I came up with, hope you like it! ;)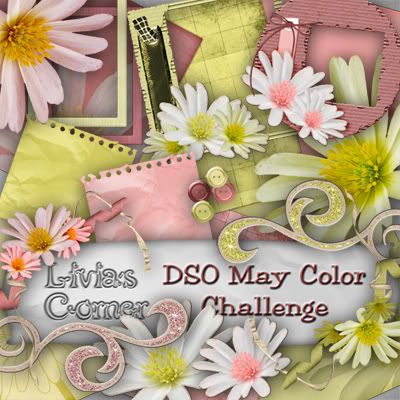 (Click on the preview to snag the full kit)

The file got a little heavy, so if you'd like you can also download papers and elements separately:

Download Elements

Download Papers

Enjoy! ;)

Hugs to all,
Livia.