Helloooooo!

As I had promised, I'm back with a itty bitty freebie!
It's a small one, because I still didn't manage to stretch my hours in the day... LOL
But hey, I'm trying and it's something, right? ;)

Before I give you the freebie I'll shamelessly pimp my new release again, ok? If you already visited yesterday, I'm sorry... just scroll down for it!
If you didn't see it yet, please take a minute to oooh, aaaah a little bit! ROFL
And, if you do so, how about leaving me a comment with your opinion? *batting eyelashes and saying pretty pleaaaaaase*

So, here it is... FELT HAPPY GARDEN

It's very cute, with elements made of felt, 'hand-stitched' and full of friendly faces! It includes 20 papers and 56 elements and is ON SALE right now for only $4.00!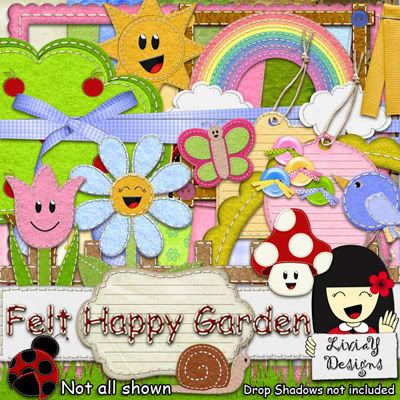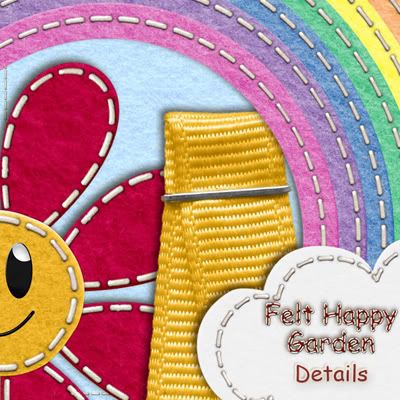 And here's my little gift for you, hope you like and enjoy it!
(click on the image to download)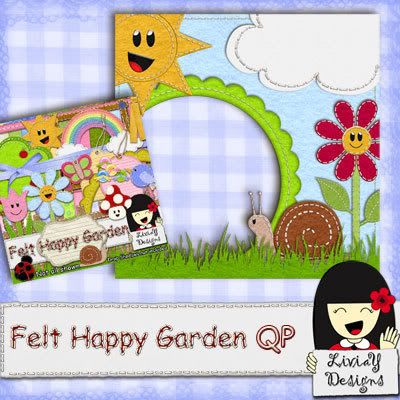 Please, don't share my files. If you'd like your friends to have the freebie as well, send them here! ;)

Hugs to all,
Livia.