OMG... Time sure flies, doesn't it?

I have been having computer trouble all week and now I'm behind everything (again!!)... I wonder if I'll ever catch up???

And to make things better, I'm coming down with a nasty cold! My SIL came to spend the day with me and the kids yesterday and I spent all day sneezing and feeling like crap! I HATE sneezing!!! HATE IT! HATE IT!

Now, get this... Every time I sneezed the kids started laughing, thinking it was some sort of funny game! LOL Lucas even started to emulate me! After every sneeze he would throw his head foward and say 'ACHOOOO'... ROFL Sooooooooooo CUTE!

16 months old and already making fun of Mommy!!! HAHAHAHA

Ok...so now to business (lol)...
I have a few things I wanna show ya'll...

First of all, look at what I made! My first hybrid project! YAY!
Thanks to Bunny who came up with these really cool Memory Box Templates.




Aren't they cute? I used my new kit, Felt Happy Garden, on it.

The templates are avaliable in the store at DSO:



Mine example is really amateur, if you wanna see better examples check out the blogs of the other DSO designers, we all made them! The blog list is on my sidebar.

I have a new kit in the store today, and it's called: FELT HAPPY GARDEN.

It's a big kit with 20 papers and 56 elements. It's very cute, with elements made of felt, 'hand-stitched' and full of friendly faces!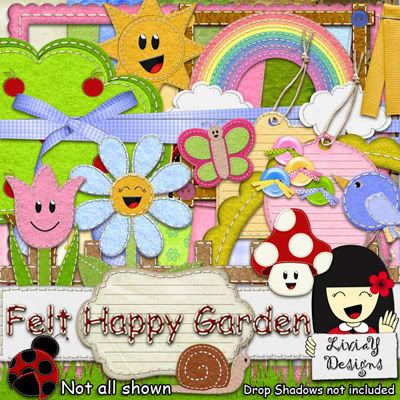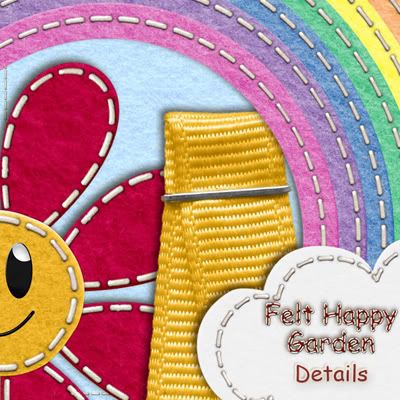 As usual the kit is ON SALE for the first week, so hurry and get yours! ;)
You can get it for only $4.00!

Because of all the computer trouble and my freaking cold I didn't manage to have a freebie ready for today, but check back tomorrow and who knows what you may find... *hint hint* ;)

Before I go, there's something else I wanna show you...

Lynn made these AWESOME Date Buttons, aren't they cool???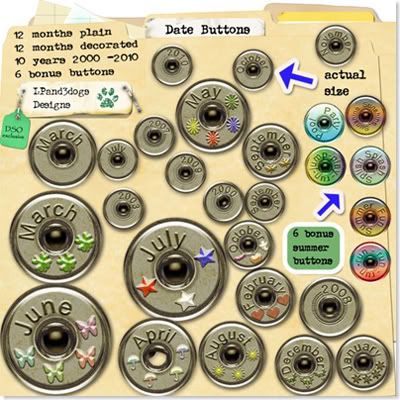 Well, that's it for now...
See you guys tomorrow!

Hugs,
Livia.